| | |
| --- | --- |
| Genre | punk, punk rock, rock, alternative, emo |
There is more than one artist with this name:
1) AFI (A Fire Inside) is an American punk rock/alternative rock band from Ukiah, CA that formed in 1991. Their career progression has taken them through notable and drastic changes in music styles from hardcore punk/horror punk to punk rock to alternative rock.
While in high school in Ukiah, California, David Marchand aka Davey Havok (vocals), Mark Stopholese (guitar) and Vic Chalker (bass) formed an outfit called AFI in 1991. Stopholese suggested his friend Adam Carson, who had a drum kit, join the band. Stopholese learned guitar and Chalker learned bass, but Chalker was soon replaced by Geoff Kresge and AFI made their first EP in recording Dork (1992) with the now defunct Loose Change, which included future AFI guitarist Jade Puget.
AFI disbanded when its members attended different colleges. Kresge moved to New Jersey where he played with Blanks 77. After reuniting to perform a live show, the other members decided to drop out of college to play full-time with AFI. Between 1993 and 1995 they released several vinyl EPs/Compilations (Behind the Times; Eddie Picnic's All Wet; Fly in the Ointment; This Is Berkeley, Not West Bay; AFI/Heckle; Bombing the Bay) independently. Their first full-length, Answer That and Stay Fashionable was released in 1995. In 1996, the band released their second album, Very Proud of Ya, on Nitro Records. The songs "Cruise Control" and "Love Is a Many Splendored Thing" from Very Proud of Ya were used in the 1996 independent film Mary Jane's Not a Virgin Anymore, which was first screened in 1997 and also featured Havok in a small role.
After several tours in support of the album Very Proud of Ya, Kresge decided to leave the group. Kresge's later activities included the formation of Dead Body Records, playing stand-up bass in Tiger Army, a stint playing guitar for psychobilly band the Horrorpops and his current venture Rockabilly band Viva Hate, he also returned to Tiger Army. Kresge's spot was filled by Hunter Burgan for the remaining Very Proud of Ya tour dates. Burgan went on to help AFI record Shut Your Mouth and Open Your Eyes (1997) and was invited to become the full-time bassist. Hunter is also one of the founders of Post War Science. Future AFI guitarist Jade Puget also provided background vocals on Shut Your Mouth and Open Your Eyes, making it the first album to feature all four current members of the band.
After recording their A Fire Inside EP (1998), Stopholese left the band and was replaced by Jade Puget, his close friend. Following the A Fire Inside EP, the band recorded Black Sails in the Sunset (1999), a musical turning point which introduced AFI fans to a much darker sound. On this album, their original hardcore roots were still the base of their sound, but with Dark Romantic influences (a poem by Charles Baudelaire, "De Profundis Clamavi," is present in the hidden track "Midnight Sun").
The All Hallows EP (1999) included the single "Totalimmortal", a track later covered by Nitro's founding band, The Offspring, for the Me, Myself and Irene soundtrack. It received a fair amount of radio play and exposed AFI to larger audiences. Dexter Holland, frontman for The Offspring, was featured as a backing vocalist on a number of Black Sails In The Sunset tracks.
In 2000, AFI released The Art of Drowning, which debuted on the Billboard Charts at number 174. "The Days of the Phoenix" was released as a single and video in order to promote the album. "The Days of the Phoenix", like "Totalimmortal", had some moderate mainstream success, garnering the band both TV and radio airplay.
In 2002, AFI left Nitro Records and released Sing the Sorrow (2003) on DreamWorks Records, their largest mainstream success to date. The songs Girl's Not Grey, The Leaving Song Pt. 2, and Silver and Cold had Billboard chart success and exposed the band to even larger audiences. They were nominated in the MTV Video Music Awards 2003 in the MTV2 award category for the video "Girl's Not Grey", which they won.
On June 6, 2006 Decemberunderground was released on Interscope Records. Reviewers noted an even greater progression in sound for AFI in this album, featuring ColdPop, electronic, and New Wave elements. The album's first single "Miss Murder" reached #1 on the Billboard Modern Rock Charts, and the album debuted at No. 1 on the Billboard charts. The album has been certified Platinum by the RIAA for sales of over 1,000,000 copies of the album. The band's second single "Love Like Winter" enjoyed tremendous success on MTV's Total Request Live and was retired after 40 days on the countdown.
On December 12, 2006, AFI released their first DVD I Heard a Voice, featuring a live performance shot in Long Beach, California. An audio CD version of the performance was released on the 14th of November, 2007.
On January 20, 2007, AFI played a set that consisted of "Miss Murder" and "Love Like Winter" on Saturday Night Live. Although the band performed "Love Like Winter" according to plan, technical difficulties occurred during "Miss Murder", in which Davey vocals muted during various points of the song. However, in later re airings of the episode, Davey's voice is very audible during "Miss Murder".
Following the touring cycle for 2006's Decemberunderground, AFI spent two years writing and recording their next album while also working on a number of side projects: bassist Hunter Burgan started Hunter Revenge and briefly reunited with his old band The Force, while singer Davey Havok and guitarist Jade Puget recorded and performed as the electronic act Blaqk Audio. Havok also launched a fashion line while Puget worked on remixing and production for other musical artists. In November 2008 AFI announced that they had finished writing their next album and would be recording it with producer David Bottrill. The following month the band's official website was redesigned and relaunched, and a contest entitled "Begin Transmission" was announced in which fans were invited to submit homemade videos to be considered for a spot to record backing vocals on the album. Thousands of entries were received and personally reviewed by the band members, and the five winners recorded their parts with the band at Conway Studios in Los Angeles in February 2009.
In January 2009 AFI split with Bottrill in favor of producers Joe McGrath (who had worked with Morrissey, Alkaline Trio, and Blink-182) and Jacknife Lee. However, they continued working on the same songs and did not abandon any of the material that had already been recorded. The album's title was announced as Crash Love in February 2009, and in July its release date was set as September 29. A viral marketing campaign was used to reveal the album's tracks, with songs announced one-by-one on the band's website as fans sent messages to a Twitter account. The full track listing and album art were reported by various music publications on August 21. In announcing the completion of Crash Love, Havok stated that "personally, I've never been more proud of an AFI record" and called it "the album by which we'll be remembered."
On October 22, 2013, AFI released their 9th studio album, Burials. It was produced by Gil Norton and released on Republic Records. The record was a return to a darker style both musically and lyrically. In an initial statement on the release of Burials, Davey Havok said "This record is of silence, and the burials that result from that silence. It's of betrayal, cruelty, weakness, anxiety, panic – deep and slow – despair, injury and loss. And in this it is shamefully honest and resolutely unforgiving". Also of note is the fact that Burials was AFI's first album to not credit bassist Hunter Burgan and drummer Adam Carson with songwriting duties. While previous albums stated "All tracks written by AFI", Burials credits lyrics to Davey Havok and music to Jade Puget.
Despite being increasingly involved in personal projects and musical side-projects, AFI have continued producing music into their third decade together as a band. On January 20th, 2017, AFI released their 10th studio album. While the album is technically self-titled, it quickly became known as "The Blood Album", because of the album artwork and - according to Davey - the themes of the record. The album was released through Concord Music Group. It is the first AFI album to be produced by guitarist Jade Puget. Matt Hyde is credited with co-production and mixing. Once again, Davey Havok was credited for writing the lyrics and Jade for writing the music.
As of Winter/Spring 2017, the band is currently on tour in support of AFI (The Blood Album).
Current Members:
* Davey Havok - vocals (1991-present)
* Jade Puget - guitar, backing vocals, programming, keyboard (1998-present)
* Hunter Burgan - bass, backing vocals, programming, keyboard (1997-present)
* Adam Carson - drums, backing vocals (1991-present)
Former Members:
* Mark Stopholese - guitar, backing vocals (1991-1998)
* Geoff Kresge - bass, backing vocals (1992-1997)
* Vic Chalker - bass (1991-1992)
Discography:
Dork EP - 1993
Behind The Times EP - 1993
Eddic Picnic's All Wet EP - 1994
Fly In The Ointment EP - 1995
Answer That And Stay Fashionable LP - 1995
Very Proud Of Ya LP - 1996
Shut Your Mouth And Open Your Eyes LP - 1997
A Fire Inside EP - 1998
Black Sails In The Sunset LP - 1999
All Hallows EP - 1999
The Art Of Drowning LP - 2000
336 EP - 2002
Sing The Sorrow LP - 2003
Decemberunderground LP - 2006
I Heard a Voice (Live CD) - 2007
Crash Love LP - 2009
Burials LP - 2013
AFI (The Blood Album) LP - 2017
2) Afi (pronounced "ah-fee") is a neo-soul singer from Washington, D.C.
After giving birth to three baby girls (Serwah, Soyini & Makeda), Afi had to shift the focus for several years from her music to her family's well-being without forfeiting her personal dreams for stardom. She has worked as a background vocalist, arranger and headlining-performer for D.C.'s famed U Street: Cada Vez series. Now, in 2007, Afi has released her debut album Lovely on her very own imprint, Afi Soul Recordings.
Source
Top Tracks
1
Miss Murder
2
Girl's Not Grey
3
Love Like Winter
4
Silver and Cold
5
Prelude 12/21
6
Summer Shudder
7
Dancing Through Sunday
8
Bleed Black
9
The Leaving Song Pt. II
10
The Leaving Song
Top Albums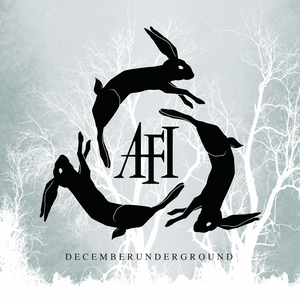 Decemberunderground
tracks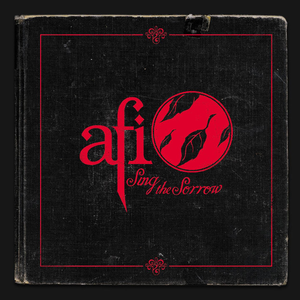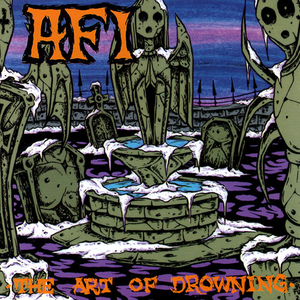 The Art of Drowning
tracks