Evan and Jaron
General information

| | |
| --- | --- |
| Genre | pop, acoustic, singer-songwriter, pop rock, acoustic pop |
Evan and Jaron Lowenstein are two brothers who perform as Evan and Jaron. The pair are identical twins from Atlanta, Georgia.
They began performing in the folk-pop genre in coffee houses in their hometown. In 1995, their live album, Live at KaLo's Coffee House, was released, and drew some attention. After touring for a year, in 1996 they released a second independent album, Not from Concentrate and performed at the 1996 Atlanta Olympics. While touring they were noticed by Jimmy Buffett, who signed them to Island Records in 1997, and released We've Never Heard of You, Either the following year. In 2000, they released Evan and Jaron for Sony BMG Music Entertainment/Columbia Records. The album proved to be their commercial breakthrough, spawning the hit single Crazy For This Girl, From My Head to My Heart, and The Distance. At the height of their success, Evan started a family and the touring ceased. Their most recent album, Half Dozen, offered more of Americana/country sound and included six songs as well as three additional bonus tracks. They also portrayed The Everly Brothers on NBC's American Dreams.
Evan and Jaron can be seen every week on USA Network's Character Road Trip.
In March 2006, the pair appeared on ABC's reality TV show, American Inventor, showcasing their Pit Bowl, a container for discarded seeds and pits in various fruits and nuts.
They now are in the middle of a new album called 52 Sundays. The album is being recorded one song per Sunday for a year; hence the name. It's only available online, with no actual physical CD being offered (This move is aimed to be "Green-friendly").
They are Observant Jews and keep the sabbath even while on tour, refusing to play on Friday nights. They have one older sister, Andrea (b. 1967).
Source
Top Tracks
| | | |
| --- | --- | --- |
| 1 | | Crazy For This Girl |
| 2 | | The Distance |
| 3 | | From My Head to My Heart |
| 4 | | Outerspace |
| 5 | | Done Hangin' On Maybe |
| | | |
| --- | --- | --- |
| 6 | | Through the Blue |
| 7 | | What She Likes |
| 8 | | Ready Or Not |
| 9 | | I Could Fall |
| 10 | | Make It Better |
Top Albums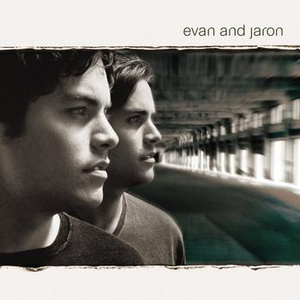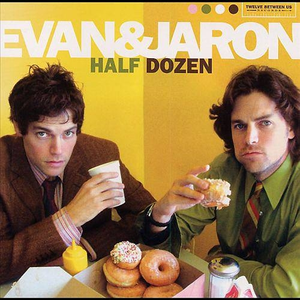 Songs From Dawson's Creek - Vol. II