| | |
| --- | --- |
| Genre | rock, Nu Metal, alternative rock, alternative, metal |
Linkin Park is an American band from Agoura Hills, California. Formed in 1996, the band rose to international fame with their debut album, Hybrid Theory, which was certified Diamond by the RIAA in 2005 and multi-platinum in several other countries. Its following studio album, Meteora, continued the band's success, topping the Billboard 200 album chart in 2003, and was followed by extensive touring and charity work around the world. In 2003, MTV2 named Linkin Park the sixth greatest band of the music video era and the third best of the new millennium behind Oasis and Coldplay.
Having adapted the nu metal and rap metal genres to a radio-friendly yet densely layered style in Hybrid Theory and Meteora, the band explored other genres in their next studio album, Minutes to Midnight, which was released in 2007. The album topped the Billboard charts and had the third best debut week of any album that year. The band has collaborated with several other artists, most notably with rapper Jay-Z in their mashup EP Collision Course, and many others included on Reanimation. The band's most recent studio album, A Thousand Suns, was released on September 8, 2010. Linkin Park has sold over 50 million albums worldwide and has won two Grammy Awards.
Charity:
On January 19, 2010, Linkin Park released a new song titled Not Alone as part of a compilation from Music for Relief called Download to Donate for Haiti in support of the Haiti Earthquake crisis. On February 10, 2010, Linkin Park released the official music video for the song on their homepage. The single itself was released on October 21, 2011.
On January 11, 2011, an updated version of Download to Donate for Haiti was launched, called Download to Donate for Haiti V2.0, with more songs to download. For the updated compilation, the band released Keaton Hashimoto's remix of The Catalyst from the "Linkin Park featuring YOU" contest.
Shinoda designed two t-shirts, in which the proceeds will go to Music for Relief to help the victims of the 2011 T?hoku earthquake and tsunami disasters. Music For Relief released Download to Donate: Tsunami Relief Japan, another compilation of songs, in which the proceeds will go to Save the Children. The band released the song titled as Issho Ni, meaning "we're in this together", on March 22, 2011 via Download to Donate: Tsunami Relief Japan.
In the wake of Typhoon Haiyan, Linkin Park played at Club Nokia during the "Music for Relief: Concert For the Philippines" in Los Angeles, California, and raised donations for victims. The show was broadcast on AXS TV on February 15. Other artists during the tour included The Offspring, Bad Religion, Heart, and The Filharmonic.
Official Site: http://www.linkinpark.com/main
Genres: Alternative rock, nu metal, rap rock, pop
Current members:
Chester Bennington – vocals (since 1999)
Rob Bourdon – drums, percussion (since 1996)
Brad Delson – lead guitar (since 1996)
Dave Farrell – bass (1996–1998, 1999, since 2001)
Joe "Mr.
Hahn" Hahn – turntables, programming, samples (since 1996)
Mike Shinoda – vocals, rhythm guitar, keyboard (since 1996).
Former members:
Mark Wakefield - vocals (1996–1998)
Kyle Christener - bass (1999)
Scott Koziol - bass (2000–2001).
Discography:
Albums:
1. Hybrid Theory (2000)
2. Reanimation (2002)
3. Meteora (2003)
4. Live in Texas (2003)
5. Collision Course (2004)
6. Minutes to Midnight (2007)
7. Road To Revolution: Live at Milton Keynes (2008)
8. A Thousand Suns (2010).
9. iTunes Festival: London 2011 (2011)
10. Living Things (2012)
11. Recharged (2013)
12. A Light That Never Comes (Remixes) (2014)
13. The Hunting Party (2014)
14. One More Light (2017)
Singles:
1. One Step Closer (2001)
2. Crawling (2001)
3. Papercut (2001)
4. In The End (2001)
5. Pts.Of.Athrty (feat. Jay Gordon) (2002)
6. Somewhere I Belong (2003)
7. Faint (2003)
8. Numb (2003)
9. From The Inside (2004)
10. Lying From You (2004)
11. Breaking The Habit (2004)
12. Numb/Encore (with Jay-Z) (2004)
13. What I've Done (2007)
14. Bleed It Out (2007)
15. Shadow Of The Day (2007)
16. Given Up (2008)
17. Leave Out All The Rest (2008)
18. New Divide (2009)
19. Download To Donate For Haiti (2010)
20. Linkin Park 8-Bit Rebellion! (2010)
21. The Catalyst (2010)
22. Waiting for the End (2010)
23. Burning In The Skies (2011)
24. Iridescent (2011)
25. Burn It Down (2012)
26. Lost In The Echo (2012)
27. Castle Of Glass (2012)
28. A Light That Never Comes (collab. Steve Aoki) (2013)
29. Guilty All the Same (feat. Rakim) (2014)
30. Until It's Gone (2014)
31. Wastelands (2014)
32. Rebellion (2014)
33. Final Masquerade (2014)
34. Heavy (feat. Kiiara) (2017)
35. Good Goodby (ft. Pusha T & Stormzy) (2017)
Source
Top Tracks 1
In the End 2
Numb 3
Faint 4
One Step Closer 5
What I've Done 6
Crawling 7
Somewhere I Belong 8
Breaking the Habit 9
Papercut 10
Bleed It Out
Top Albums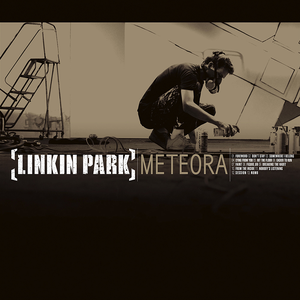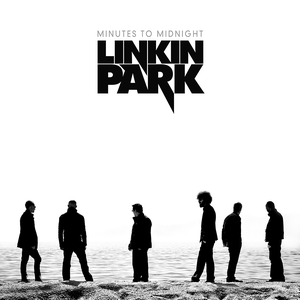 Minutes to Midnight
tracks