| | |
| --- | --- |
| Genre | industrial, industrial rock, rock, alternative, metal |
The members of Orgy – Jay Gordon (vocals), Amir Derakh (guitar-synths), Ryan Shuck (guitar), Paige Haley (bass), and Bobby Hewitt (drums) – have described their music as "Death Pop" in the past, but few agree on what to call their blend of rock, metal and electronica.
The band was formed in Los Angeles, California in 1997 and signed to Korn's Elementree record label soon after. They quickly released their first album, "Candyass." Soon after, they performed the duty of opening act on the Family Values tour in '98, where they were introduced to many for the first time. Around then, they had their first hit with a cover of New Order's Blue Monday, followed with successful singles for Stitches and Fiction (Dreams in Digital). After the release of their second album, "Vapor Transmission", they left Elementree records, and largely disappeared from the public eye.
Bobby briefly joined Snake River Conspiracy for a while, and Jay formed his own independent record label, D1 Music, with his father. In 2004, Orgy's third album, "Punk Statik Paranoia," was released under D1, but with little to no radio play or recognition from the mainstream music media.
Ryan and Amir have also started a side project known as Julien-K, with a much more electronic focus, and have released a song featuring the vocals of Chester Bennington of Linkin Park on the recent Underworld Evolution soundtrack. They have since formed the project Dead By Sunrise with Bennington. Amir Derakh was immortalised in the Coal Chamber song Amir of the Desert. He produced their debut album. Jay Gordon appeared on the follow up "Chamber Music".
When asked for an Orgy update in late July 2008, Shuck informed fans that Orgy's return is still underway but their priority is getting the much delayed Julien-K album released. During a video interview at the annual Californian NAMM 2009 convention, Derakh mentioned a 2010 Orgy reunion.
On March 30, 2010, through a video to his Julien-K, Dead By Sunrise, and Orgy followers, Shuck informed that there are plans for a tour in 2010. On October 25, 2010, Ryan Shuck and Amir Derakh informed on the Julien-K blog that "As of Oct. 26th we will no longer be part of Orgy. Jay will continue making music without the original members. On October 30, 2010, Jay Gordon released a statement via his official Facebook profile stating that he still owns the Orgy name and wants to continue forth creating new material for the band. Jay wrote that all previous members of the band were too busy with numerous side-projects to continue with the original band.
On November 7, 2011, Blabbermouth.net published a news story detailing the bitter feud between vocalist Gordon and guitarists Shuck and Derakh that has spiraled out of control after Gordon revealing his plans to assemble a band of musicians and begin touring under the name Orgy.
On February 3, 2012, it was announced that Orgy would embark on a five-week run titled the Bad Blood Tour. The new lineup features members of Deadsy, Snot, and Run Run Run. Vocalist Jay Gordon is the only original member of Orgy appearing on this tour; the support acts are the Texas-based One-Eyed Doll Cleveland-based industrial metal band Ventana and Faultline from Richmond, Virginia. The band has reportedly been in the studio in recent weeks recording new material, including a collaboration with Skrillex. This was confirmed after they cancelled the last five shows of their tour.
On August 4, 2012, Orgy linked to a 30 second demo of a new song, "Grime of the Century" via their Twitter and Facebook page.
In 2013, Orgy embarked on the Wide Awake and Dead Tour with Vampires Everywhere! and Davey Suicide.
Orgy will release in fall 2013 a new EP, and the confirmed songs are "Wide Awake and Dead", "Grime of the Century" and "Suck It!".
Source
Top Tracks
1
Blue Monday
2
Opticon
3
Stitches
4
Fiction (Dreams In Digital)
5
Dissention
6
Eva
7
Suckerface
8
Gender
9
Beautiful Disgrace
10
Vague
Top Albums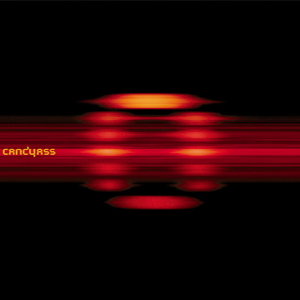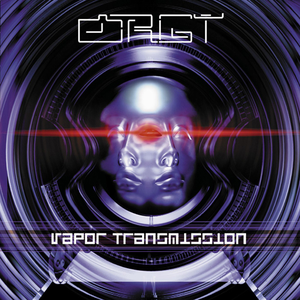 Vapor Transmission
tracks
Punk Statik Paranoia
tracks