| | |
| --- | --- |
| Genre | punk, punk rock, pop punk, rock, Pop-punk |
The F-Ups are a punk rock band started in 1999, when the members first joined forces in their suburban Rochester, Minnesota junior high for a battle of the bands competition. The actual band name is The Fuck-Ups, but to avoid being openly criticised of the profanity in their name, they shortened it down to the F-Ups.
Eighteen and just out of high school, the F-Ups may be young, but the self-described outcasts and longtime friends have quite a handful of experience, having started their band in 1999 . After five relentless years of daily practice sessions and local gigs, they're living their dream of releasing a CD and going on the Vans Warped Tour to play alongside punk veterans like Bad Religion, Anti-Flag, NoFx, and the Vandals.
The F-Ups paid their share of dues playing in basements and pool halls across Rochester, but things didn't really start happening for them until they entered a talent contest hosted at Minneapolis's Quest Club. The first time they competed, they only managed to receive an honourable mention for being the youngest band ever to enter; but in the next year, they won first place.
Not surprisingly, the F-Ups hard work started to pay off as singer, guitarist, songwriter Travis Allen, bassist Andy Collett, guitarist Chris DeWerd, and drummer Taylor Nogo found themselves holed up at Terrarium Studios for a month and a half, recording their debut album with producer Brynn Arens, engineer Eric Olsen and mixer Tom Lord-Alge. The result is a super-tight, razor-sharp album that reflects the group's unusual maturity and dedication, but is as brash and bratty as one would expect from a gang of restless, adolescent punks with a moniker like the F-Ups.
The F-Ups self-titled debut is bursting, bubbling, and bristling with 12 high-octane high school anthems that grapple with the typical universal concerns of rebellious teenhood: namely, aimlessness and utter lack of ambition ("Lazy Generation," and "I Don't Know"); sexual experimentation gone awkwardly awry (the hilarious, Jerry Springer-esque tale of a trailer-park tryst, "Crack Ho"); and overbearing parents ("Screw You," which was the first song Travis ever wrote at age 13, and "Look At Your Son Now"). And what other fledgling pop-punk outfit would be ambitious and ballsy enough to cover Mott The Hoople's "All The Young Dudes" on their debut release, and be able to pull it off?
"So many people don't give music a chance anymore; they think if it's not one certain style or doesn't look a certain way, then it must suck," groans Travis. "But we like all kinds of music. We don't really care about being considered 'underground punk' or 'pop-punk' or whatever. All of that is just about trends and fashion. So if people want to label us who cares? It's all the same to us. We just wanna play."
In a way, though their career is just beginning and they're barely out of high school, the F-Ups already feel they've made it.
"If this were all to end tomorrow, just that we got this far is pretty cool," says Travis. "So we're just going to keep doing this one day at a time, not think about it too much, and have a good time."
Sure, it's a big opportunity, but with a healthy attitude like that, it's unlikely that this band will F it up.
Source
Top Tracks 1
Lazy Generation 2
Lazy Generation - Edited 3
I Don't Know 4
Look At Your Son Now 5
Screw You 6
Wrong The Right 7
All The Young Dudes 8
Glad That I Lost You 9
Told You So 10
Crack Ho
Top Albums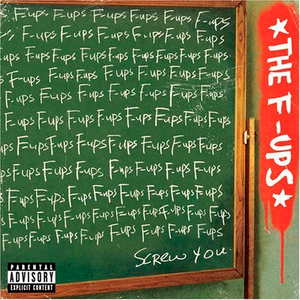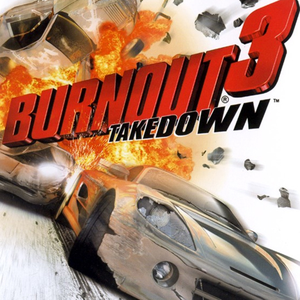 Burnout 3 : Takedown
tracks

Vans Warped Tour 2004: Stage 2
tracks