| | |
| --- | --- |
| Genre | alternative, rock, piano rock, indie, alternative rock |
From the sleepy sprawl of America's 'Mile-High City', Denver, Colorado, United States, comes The Fray, a foursome whose melodic piano rock songs and soaring vocals resonate with sprawling tapestries and tales of hopefulness and heartache. Formed in 2002 by Isaac Slade (vocals, piano) and Joe King (guitar, vocals), The Fray earned a loyal grassroots following through impressive area gigs and the support of local radio, which led a listener-driven campaign to get the band a record contract.
With strong word-of-mouth, the band won "Best New Band" honors from Denver's Westword Magazine and garnered substantial airplay on two of Denver's top rock stations. Specifically, he demo version of "Over My Head (Cable Car)" became KTCL's top 30 most played song of 2004 in just four months. The band signed to Epic Records in 2004 and released their debut album, titled 'How To Save A Life', in September 2005.
The band's roots come from when Joe King's band, Fancy's show box, and Isaac Slade's band, Ember, broke up. "Three years ago, I thought I wanted to start a real estate company," laughs co-founder King. A serendipitous encounter with former schoolmate Slade at a local music store began an impromptu jam session that began an impromptu songwriting session that began The Fray. It wasn't your usual rock n' roll lineup - vocals, guitar and piano - but it worked. The uplifting, melody-driven songs were catchy enough to attract two former band-mates of Slade's - drummer Ben Wysocki and guitarist Dave Welsh. "Ben and I were basically a package deal at the time," explains Welsh. "Ben joined first, but I think he felt lonely without me."
It didn't hurt that the boys were all consummate musicians. A pianist from an early age, King competed in the local recital circuit before dropping piano altogether and picking up the guitar in junior high. "The coolest guys in my eighth grade class all played guitar," confides King. "I wanted to fit in." Slade began singing when he was eight, but temporary voice problems led him to discover the piano at age 11. After regaining his vocal abilities a year later, he continued studying piano and learned guitar in high school. "I wrote my first song at 16," explains Slade, "which is when I first picked up the guitar." Wysocki began taking drum lessons in the sixth grade, but only after having endured piano lessons at his parents' request. Welsh grew up in a musical household, and struggled with piano and saxophone before settling on guitar at age 12.
The lineup secure, all the band needed was a name. Jokes about the boys' tendency to battle it out over song composition led to the suggestion of "The Fray," and the name stuck. So did The Fray's style - a sophisticated, emotional blend of tinkling pianos, acoustic and electric guitars, and gently insistent rhythms that serves as an ideal backdrop for Slade's pitch-perfect, slurred yet achingly beautiful vocals.
The band's first single, "Over My Head (Cable Car)", echoes the poignant lyricism of Counting Crows and the melodic intensity of U2. The title track, "How To Save A Life", is a heartbreaking meditation on salvation inspired by Slade's experience as a mentor to a crack-addicted teen. Both songs employ an epic sweep, speeding up and slowing down so effortlessly that the listener can't help but become emotionally involved by the time the crescendo hits.
Considering the quality of songwriting involved, the band's rise to local prominence within the span of a year doesn't seem so implausible. In January of 2004 The Fray were no-namers trying to find gigs. By December, they were getting radio pick-up and playing sold-out shows at 500-capacity venues. With a series of U.S. tour dates supporting legendary geek rockers Weezer in July 2005, The Fray made even more new fans by the time "How To Save A Life" dropped in September 2005.
In a recent episode of "Scrubs" called "My Lunch", the song "How To Save A Life" featured in the final scene where things start going wrong for Dr. Cox.
The song "How To Save A Life" speaks about Isaac Slade's story about helping a trouble teen that was exposed to drugs. "Over My Head (Cable Car)", originally just called "Cable Car", speaks about the conflict between Isaac Slade and older brother/ former band mate Caleb. They fired Caleb from the band and thus their brotherly relationship began to stir, and Over My Head was written. "Look After You" was written for Isaac Slade's wife. "Little House" was written about a person who cut themselves.
The band's second studio album, a self-titled work, was released on February 3, 2009. Receiving considerable commercial success, 'The Fray' spawned off the popular single "You Found Me", a powerful, emotional track that appealed to many fans.
"Heartbeat," the first single from The Fray's third album 'Scars and Stories' was premiered by the band while opening for U2 on their U2 360° Tour in May 2011. It was released for airplay on October 8, 2011, and made available for download October 11, 2011. The song was inspired by Slade's experiences whilst traveling in Africa and also achieved notable success. 'Scars and Stories' itself was released on February 7, 2012. (The Heartbeat Songfacts).
Website: http://blog.thefray.net
Source
Top Tracks 1
How to Save a Life 2
You Found Me 3
Over My Head (Cable Car) 4
Look After You 5
Never Say Never 6
She Is 7
All at Once 8
Fall Away 9
Trust Me 10
Heaven Forbid
Top Albums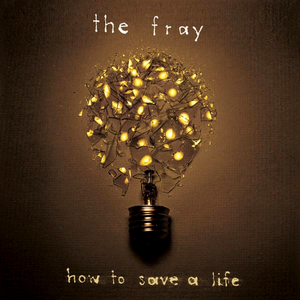 How to Save a Life
tracks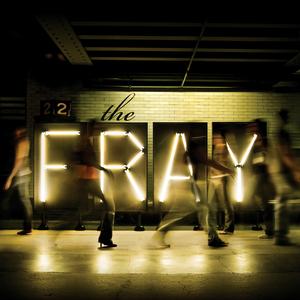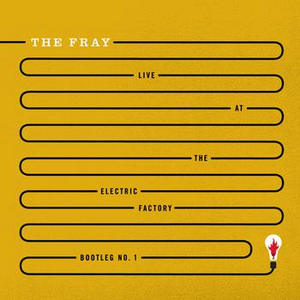 Live at The Electric Factory Bootleg No. 1
tracks