| | |
| --- | --- |
| Genre | alternative, alternative rock, rock, 90s, indie |
The Verve Pipe is an American post-grunge band from East Lansing, Michigan. It was formed in 1991 by Brian Vander Ark, Brad Vander Ark, Donny Brown and Brian Stout, releasing their first album, I've Suffered a Head Injury later that year. They released a second album Pop Smear helping to gain a devoted following in their native state of Michigan, which led to signing with RCA Records in 1995.
Despite the similarity in name to the British band The Verve, there is no relation between the two.
In 1992, working with producer/engineer Jon Frazer, they released their first album, I've Suffered a Head Injury, which featured an acoustic version of the band's calling-card hit, "The Freshmen." The original 10-song version of the CD is no longer available. A 7-song version, without the original recording of "The Freshmen" and two songs written by Stout, was later released as an EP.
The band, known for its energetic live performances, built strong followings during its early years, especially in the college towns of Kalamazoo and East Lansing.
In the fall of 1993, the band released a second album, Pop Smear again working with Frazer that helped them gain a devoted following in their native state of Michigan and their eventual signing with RCA Records in 1995. AJ Dunning replaced Stout on guitar for the recording of Pop Smear and remained in the band for their three RCA records. This album featured the popular tracks "Spoonful of Sugar" and "Victoria" among others. While Doug Corolla played on Pop Smear, he was not a full member of the band until 1994.
Their first major label release was 1996's Villains, which was a minor hit and launched two respectably-selling singles, first Photograph then the #1 hit The Freshmen. They came back with The Verve Pipe in 1999, with such tracks as "Supergig," "Generations" and "She Has Faces." The album, however, failed to contain the commercial appeal of its predecessor.
The band's final release for RCA Records was 2001's Underneath. The song "Colorful," from Underneath, was featured on the soundtrack of Rock Star. Underneath's release unfortunately coincided with the September 11th terroist attacks which contributed to the album's poor sales which led to the band being dropped from RCA.
On September 15, 2009, Brian Vander Ark announced on his Web site that the band would be releasing a new album called A Family Album in October, 2009. The band had been approached to contribute a song for an album called "Calling All Kids" which led to them creating an entire album of family friendly songs.
Lead singer Brian Vander Ark has also released four solo albums: 2003's Resurrection, 2006's Angel, Put Your Face On, 2008's self-titled release Brian Vander Ark and 2011's Magazine.
Since the release of Underneath, the band's line up has changed frequently with former members including Joel Ferguson, Dan Matheny and John Conners.
The current line up is as follows:
* Brian Vander Ark – lead vocals, guitars
* Donny Brown – drums, background vocals
* Andy Reed – bass, background vocals
* Randy Sly – keyboards, background vocals
* Lou Musa - guitars, background vocals
* Craig Griffith - harmonica, background vocals
Source
Top Tracks 1
The Freshmen 2
Never Let You Down 3
Colorful 4
Photograph 5
The Freshman 6
Her Ornament 7
I Want All Of You 8
Happiness Is 9
Underneath 10
Villains
Top Albums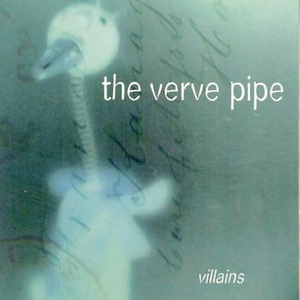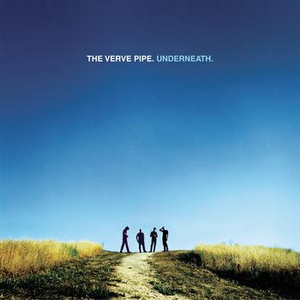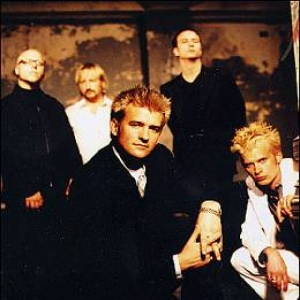 Great Expectations
tracks