| | |
| --- | --- |
| Genre | rock, alternative rock, alternative, hard rock, American Idol |
Daughtry is a rock band from the McLeansville, North Carolina area that former American Idol contestant Chris Daughtry formed in 2006. They're perhaps best known for their top 40 hits "It's Not Over" and "Waiting for Superman", those songs along with others receiving strong international airplay. Daughtry's self-titled debut album was released on November 21, 2006 by RCA and 19 Entertainment and quickly sold over a million copies. The band has incorporated influences from post-grunge artists as well as contemporary hard rock and alternative singer-songwriter music.
Chris Daughtry (born December 26, 1979) is an American rock guitarist, singer, and songwriter. He was the fourth-place finalist on the highly publicized fifth season of American Idol, eliminated from the competition on May 10, 2006. After his fallout from Idol, he was given a record deal by RCA Records. His self-titled debut album sold over 300,000 copies it's first week, and, with more than one million copies sold after just five weeks of release, 'Daughtry' became the fastest selling debut rock album in history.
In the ninth week of release for 'Daughtry', the album also reached number one on the Billboard charts. Chris Daughtry is the third most successful American Idol contestant in the history of the show in terms of record sales, listed just behind Kelly Clarkson and Carrie Underwood (who both won their seasons). He is the most successful contestant from his own season and also the most successful non-winner or non-runner up artist ever. At the 50th Grammy Awards ceremony, he was nominated for 4 awards, including 'Best Rock Album' as well as 'Best Rock Song' for "It's Not Over".
Though Chris Daughtry, the lead singer of the band, is a talented songwriter, he still has collaborated with several other outside songwriters. These include LIVE's Ed Kowalczyk, Fuel's Carl Bell, Brad Arnold of 3 Doors Down, Rob Thomas of Matchbox Twenty, Brent Smith of Shinedown, and SR-71 singer Mitch Allan. The group has also notably underwent huge tours over the past several years.
Chris Daughtry wrote or co-wrote ten of the twelve songs on the debut album. His fellow bandmates include guitarist Josh Steely, guitarist Brian Craddock, and bassist Josh "JP" Paul. Former members include guitarist Jeremy Brady, who left the band in January 2007 to join a small North Carolina based group, and drummer Joey Barnes. Former Guns N' Roses member and musical legend Slash makes an appearance on the song "What I Want", playing lead guitar.
'Leave This Town', coming out on July 14, 2009, was the second album released by Daughtry. The album debuted at #1 and quickly sold 269,000 copies. It didn't take long for the album to be RIAA certified as platinum.
The first single off Daughtry's third album was "Renegade".
The song was posted on September 15, 2011, to their official website. (Renegade Songfacts).
Band lineup:
Chris Daughtry – lead vocals, rhythm and lead guitar (2006–present)
Josh Steely – lead guitar, backing vocals (2006–present)
Josh Paul – bass guitar, backing vocals (2006–2012, 2013–present)
Brian Craddock – rhythm guitar, backing vocals (2007–present)
Elvio Fernandes – keyboards, piano, acoustic guitar, backing vocals (2011–present)
Current touring members
Jamal Moore – drums, percussion (2014–present)
Former members
Jeremy Brady – rhythm guitar, backing vocals (2006–2007)
Joey Barnes – drums, percussion, keyboards, backing vocals (2006–2010)
Robin Diaz – drums, percussion (2010–2014)
Former touring members
Andy Waldeck – bass guitar, backing vocals (2012–2013)
Brandon Maclin – drums, percussion (2014)
Website: http://www.daughtryofficial.com/
Source
Top Tracks
1
It's Not Over
2
Over You
3
Home
4
What About Now
5
Feels Like Tonight
6
No Surprise
7
Life After You
8
Crashed
9
Used To
10
September
Top Albums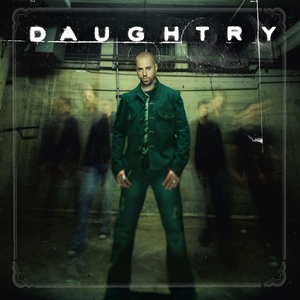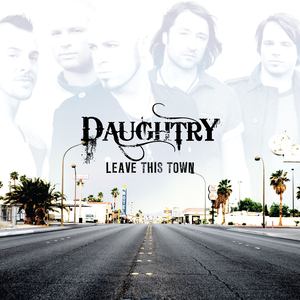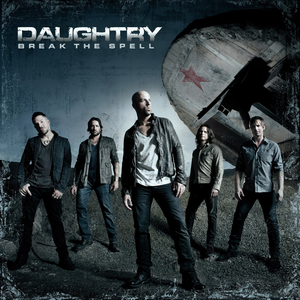 Break the Spell (Deluxe Version)
tracks