| | |
| --- | --- |
| Genre | electronic, shoegaze, post-rock, indie, electronica |
M83 is the rock and electronic music project of the French artist Anthony Gonzalez. He and former member Nicolas Fromageau founded the group in 2001 in Antibes, France. M83's style owes a lot to the shoegaze genre, in that there is much emphasis on tonality, extensive use of reverb effects and often softly-spoken lyrics at times submerged in instrumentation. M83 was named after the spiral galaxy "Messier 83".
M83 has released the following albums: M83 in 2001, Dead Cities, Red Seas & Lost Ghosts in 2003, Before the Dawn Heals Us in 2005, Digital Shades Vol. 1 in 2007, Saturdays = Youth in 2008, Hurry Up, We're Dreaming in 2011, Oblivion, You and the Night in 2013 and Junk in 2016.
For the third album released by M83, Before the Dawn Heals Us, Gonzalez decided to part from Fromageau (after an emotionally distressing tour for Dead Cities). Currently Anthony Gonzalez records mainly on his own(Nicolas Fromageau started Team Ghost in 2009), often with the help of his brother Yann Gonzalez, vocalist/keyboardist Morgan Kibby, guitarist/bassist Pierre-Marie Maulini, and drummer Loïc Maurin.
M83 produced the remix of the track "Pioneers" on the British rock group Bloc Party's 2005 album Silent Alarm Remixed. M83 also collaborated with other Gooom Disques artists in a collaborative LP, under the name Purple Confusion.
Just after the Before the Dawn Heals Us US tour, Anthony Gonzalez decided to take M83 in a more ambient direction (as heard on some earlier M83 tracks) and started to write and record a collection of ambient works. The relevance of digital music (from creation to sharing), gave him the idea to call the project Digital Shades Vol. 1, and to make the album part of an ongoing series.
M83's 2008 album Saturdays = Youth, released on Mute, was recorded with the help of Ken Thomas and Ewan Pearson. Four singles were released from the album: "Couleurs" in February 2008, "Graveyard Girl" in April, "Kim & Jessie" in July, and "We Own the Sky" in December.
In December 2008, M83 supported Kings of Leon on its UK tour. In January and February 2009, M83 supported The Killers across USA tour dates and toured with Depeche Mode on its Tour of the Universe in Italy, Germany, and France.
The double album Hurry Up, We're Dreaming was released on 17th October 2011, through Naïve, produced by Justin Meldal-Johnson (Beck, NIN, The Mars Volta, Goldfrapp) and including contributions from Zola Jesus, Brad Laner (from 90's band Medicine) on guitar, and the vocalist Morgan Kibby. The album was preceded by the track "Midnight City" released in July 2011.
Official site: http://www.ilovem83.com
Read more

last.fm/music/M83/+wiki" rel="nofollow" target="_blank">Source
Top Tracks
1
Midnight City
2
Wait
3
We Own the Sky
4
Reunion
5
Kim & Jessie
6
Where the Boats Go
7
Outro
8
Graveyard Girl
9
Intro
10
Raconte-moi une histoire
Top Albums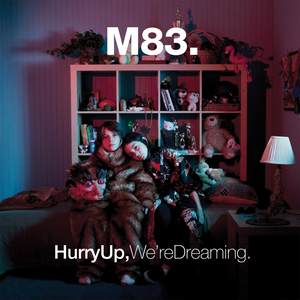 Hurry Up, We're Dreaming
tracks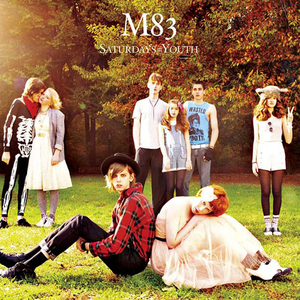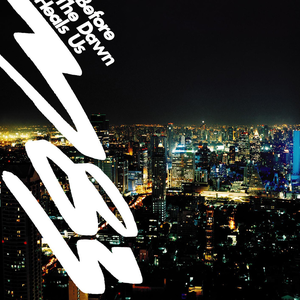 Before the Dawn Heals Us
tracks