| | |
| --- | --- |
| Genre | Nu Metal, metal, alternative metal, Nu-metal, rock |
Mudvayne is an American metal band from Peoria, IL formed in 1996. The musical styles of their first two albums were highly innovative, combining elements of progressive metal with alternative metal and were considered to be a math metal band for this sound, although the band's later albums changed direction. The band is best recognizable by their strong drumming, complex bass playing, heavy, gruff and usually angered vocals, heavy guitars and riffs, complex time signatures and frequent rhythm changes. Mudvayne sold over 6,000,000 copies worldwide.
Mudvayne's first album, L.D. 50, was released in 2000. It received very positive critical acclaim, being most praised for its technical sound, which were uncommon for the rest of the bands in the early 2000s metal scene. The album was #1 at Top Heatseekers, and sold over 500,000 copies in its first four months after release (thus certified Gold by the RIAA). "Dig", the album's lead single has won first ever MTV2 Video Music Award. Besides "Dig", the album's two other and also highly successive singles, "Death Blooms" and "Nothing To Gein" paved the way for the album. At that time, the band was recognizable for their somewhat bizarre image. In 2001, the band released a live DVD entitled "(L)ive (D)osage 50", that was recorded in 2001 in their home town of Peoria. The DVD was also certified Gold by the RIAA, selling over 500,000 copies.
Mudvayne's sophomore release, The End of All Things to Come, proved that the band was more than capable of progressing from a highly praised record successfully. The band took a totally different approach to songwriting. The album sounded more compact, with even more progressive elements. This album also received a great echo in the public, and was also certified Gold by the RIAA. The band's lead single, "Not Falling", became an iconic song for the band. On this album, the band changed their image from multicolored face paint to dressing up as aliens, as seen on the video of "Not Falling" and several early shows in 2002. In 2003, with the release of another successful single, World So Cold, the band abandoned their use of make up. This was the first video that shows band members without any makeup. Shortly after, the band released another live DVD that was recorded on Summer Sanitarium Tour with Metallica and Linkin Park, entitled "All Access to All Things". On this DVD, Chad Gray's voice problems were evident.
Mudvayne's third album, Lost And Found, was released with the band members' real names. However, Matt McDonough, the band's drummer, stated that the use of gimmicks in future is not out of the question. The album had featured a groove metal sound and alternative metal sound. At this time, the band weren't being tagged as nu metal anymore when the album was released.
It was certified Gold by the RIAA shortly after it was released (it sold more than 800,000 copies in its first four months of sale). "Happy?", the album's lead single was featured in various shows and was named both the No. 1
Headbangers Ball
Video of 2005 and
Billboard Monitor
's Active Rock Song of the Year. The song held the No. 1 spot on the
Billboard
Hot Mainstream Rock Tracks chart for one week, and reached No. 8 on the Hot Modern Rock Tracks chart. The single "Determined" received a Grammy nomination for Best Metal Performance, but lost to Slipknot's "Before I Forget". The album's other singles, "Forget to Remember" and "Fall Into Sleep" also were popular. "Forget To Remember" was featured in the horror movie "Saw III". "Small Silhouette" was selected for the "Masters of Horror" soundtrack. "Lost And Found" is a top-selling Mudvayne album to date.
In November 2007, Mudvayne released a compilation CD that consisted of rare demos and live performance songs that were picked by the fans. The album also featured an acoustic version of "Forget To Remember", a song from the upcoming album, "Dull Boy" and a cover of Police's "King of Pain".
In November 2008, The New Game was released. It was even more mainstream, hard rock-oriented, and the lead single "Do What You Do" received a lot of airplay on radio. In four months, 215,000 copies of the album were sold. "The New Game" was received with the less enthusiasm amongst the critics.
Mudvayne's latest, self-titled record (Mudvayne), was released in December of 2009. The album consists more retro elements than the band's previous two albums, and is considered by Matt McDonough "The best record we've done since 'All Things". The album's artwork is done with a revolutionary fashion: the entire art is done in blacklight ink, making it visible only under UV light.
Since 2010 the band has been on hiatus, with its members performing in other projects and making guest appearances.
Lead vocalist Chad Gray and guitarist Greg Tribbett are part of the supergroup HELLYEAH(http://www.last.fm/music/Hellyeah)
In early 2015, Chad Gray noted that the band's return at the moment seems very unlikely, unless "everybody licked their wounds and got over it".
Official Mudvayne Site:
http://www.mudvayne.com/
Current Band Lineup:
Chad Gray - vocals
Greg Tribbett - guitar, backing vocals
Ryan Martinie - bass, backing vocals on World So Cold
Matt McDonough - drums, percussions
Former Band Members:
Shawn Barclay – bass ( 1996-1998)
Source
Top Tracks
1
Happy?
2
Dig
3
Not Falling
4
Forget to Remember
5
Determined
6
Fall Into Sleep
7
Death Blooms
8
World So Cold
9
Pushing Through
10
Do What You Do
Top Albums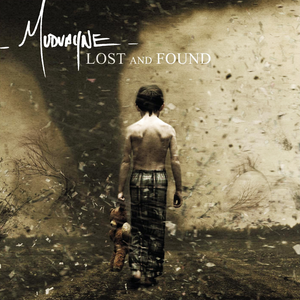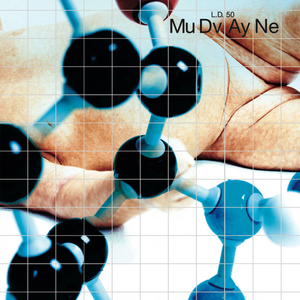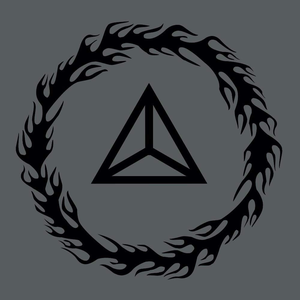 The End of All Things to Come
tracks