| | |
| --- | --- |
| Genre | Nu Metal, metal, heavy metal, Nu-metal, seen live |
There is more than one artist with this name:
1) Slipknot is an American alternative/nu metal band from Des Moines, Iowa. Formed in 1995, the group was founded by percussionist Shawn Crahan and bassist Paul Gray. After several lineup changes in their early days, the band consisted of nine members for the greater part of their tenure: Sid Wilson, Paul Gray, Joey Jordison, Chris Fehn, Jim Root, Craig Jones, Shawn Crahan, Mick Thomson, and Corey Taylor. However, the death of Paul Gray on May 24, 2010, left the band with only eight remaining members. Former guitarist Donnie Steele will be the band's touring bassist in 2011.
Slipknot is well known by their attention-grabbing image, aggressive music style and chaotic live shows. The band had somewhat of a meteoric rise to success following the release of their self-titled debut album, Slipknot, in 1999. The 2001 follow-up album Iowa further increased the band's popularity. After breaking for their first hiatus, Slipknot returned in 2004 with Vol. 3: (The Subliminal Verses) and once again in 2008 with their fourth album All Hope Is Gone, which debuted at the top spot on the Billboard 200. The band has also released one live album, 9.0 Live, and four DVDs. Slipknot hosted their first annual music festival, called Knotfest, which was held on August 17, 2012, at Mid-America Motorplex near Pacific Junction, Iowa and August 18, 2012, in Somerset, Wisconsin. The long awaited fifth studio album is in the works and is expected to be released in 2014. Taylor has described the forthcoming album as "very dark" and a cross between Iowa and Vol. 3: (The Subliminal Verses). On February 27, 2014, all of Slipknot's social media outlets and official website content was blacked out. No reason for this has been said, however the band are still recording their next album.
Slipknot has been nominated for seven Grammy Awards, resulting in one win.
Wait and Bleed – Best Metal Performance, 2001 (nomination)
Left Behind – Best Metal Performance, 2002 (nomination)
My Plague – Best Metal Performance, 2003 (nomination)
Duality – Best Hard Rock Performance, 2005 (nomination)
Vermilion – Best Metal Performance, 2005 (nomination)
Before I Forget – Best Metal Performance, 2006 (winner)
Psychosocial – Best Metal Performance, 2009 (nomination)
__________
2) Slipknot were from New Haven, Connecticut In the late 80s. Stiemy (bass/ vocals) was previously the singer in FATAL VISION who appeared on the "Connecticut Fun" compilation LP (INCAS,1985). "Connecticut Fun" was also YOUTH OF TODAY'S vinyl debut before officially becoming a "NYHC" band. Stiemy stopped playing music after SLIPKNOT and took up art and a career as a chef. Chang (drums) also stopped playing music after SLIPKNOT.
In Chang's younger years he was a bit of a pyro and torched part of Yale University. 'F' (guitar) went on to play drums in another New Haven hardcore band called MALACHI KRUNCH.
__________
3) Slipknot is a jam rock band, based in the US and have existed since the early-mid 90's.
Source
Top Tracks
1
Wait and Bleed
2
Before I Forget
3
Duality
4
Psychosocial
5
People = Shit
6
Snuff
7
Left Behind
8
Vermilion
9
My Plague
10
Dead Memories
Top Albums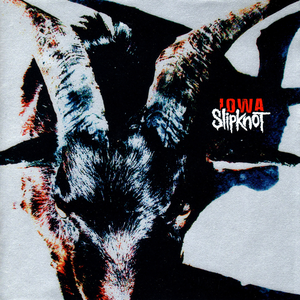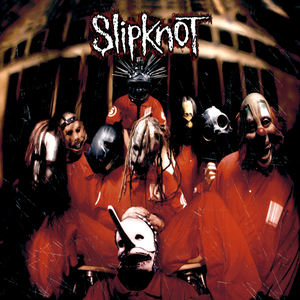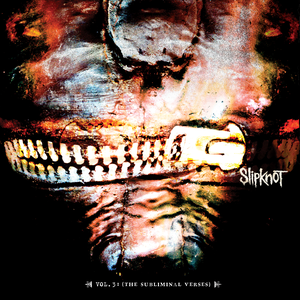 Vol. 3: The Subliminal Verses
tracks